Home
Incoming Events
Beauty Corner Valmont
Beauty Corner Valmont
Offer a Valmont face treatment for an unforgettable Mother's Day!
This 45 minute face treatment, adapted to your needs, makes your skin immediately smoother, plumped in depth and luminous thanks to a high concentration of active principles and all the know-how of Valmont.
- OFFERED -
Also enjoy 15 minutes more for a cranial massage or foot reflexology!
From 90 € - Total duration : 1 hour
Click HERE to offer this gift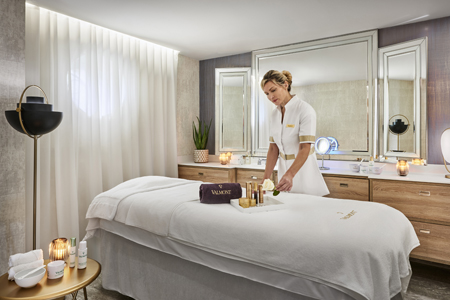 Open daily from 10am to 6.30pm
Contact: info@bellesrives.com