Home
Bars & Restaurants
Restaurants
La Passagère
La Passagère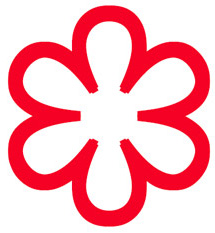 Tucked away on Cap d'Antibes in the quaint town of Juan les Pins, Hôtel Belles Rives' restaurant pays homage to its location with a focus on local seafood.
Designer Olivier Antoine, known for his work at Thermes Marins Monte-Carlo, redesigned the space to include contemporary pieces that speak to the restaurant's sophisticated, imaginative and airy setting while conserving its Art Deco roots.

A Carrara white marble floor with a vibrant mosaic center ushers guests into the main entrance. Magnificent chandeliers illuminate the room filled with art from the 1930's and hand-painted Bernardaud porcelain plates, featuring scenes from the hotel's surroundings.
Colorful hand-blown glass created by artisans from the nearby city of Biot enhance the warmth of the space, while ceramic rosettes and oversized mirror panels hang from the ceiling, allowing bright colors to ricochet and reflect throughout.
Additional design features include a mix of green and blue fabric benches, custom Ruhlmann chairs covered with celadon leather, tall white pillars with intricate hand-painted designs and oversized windows.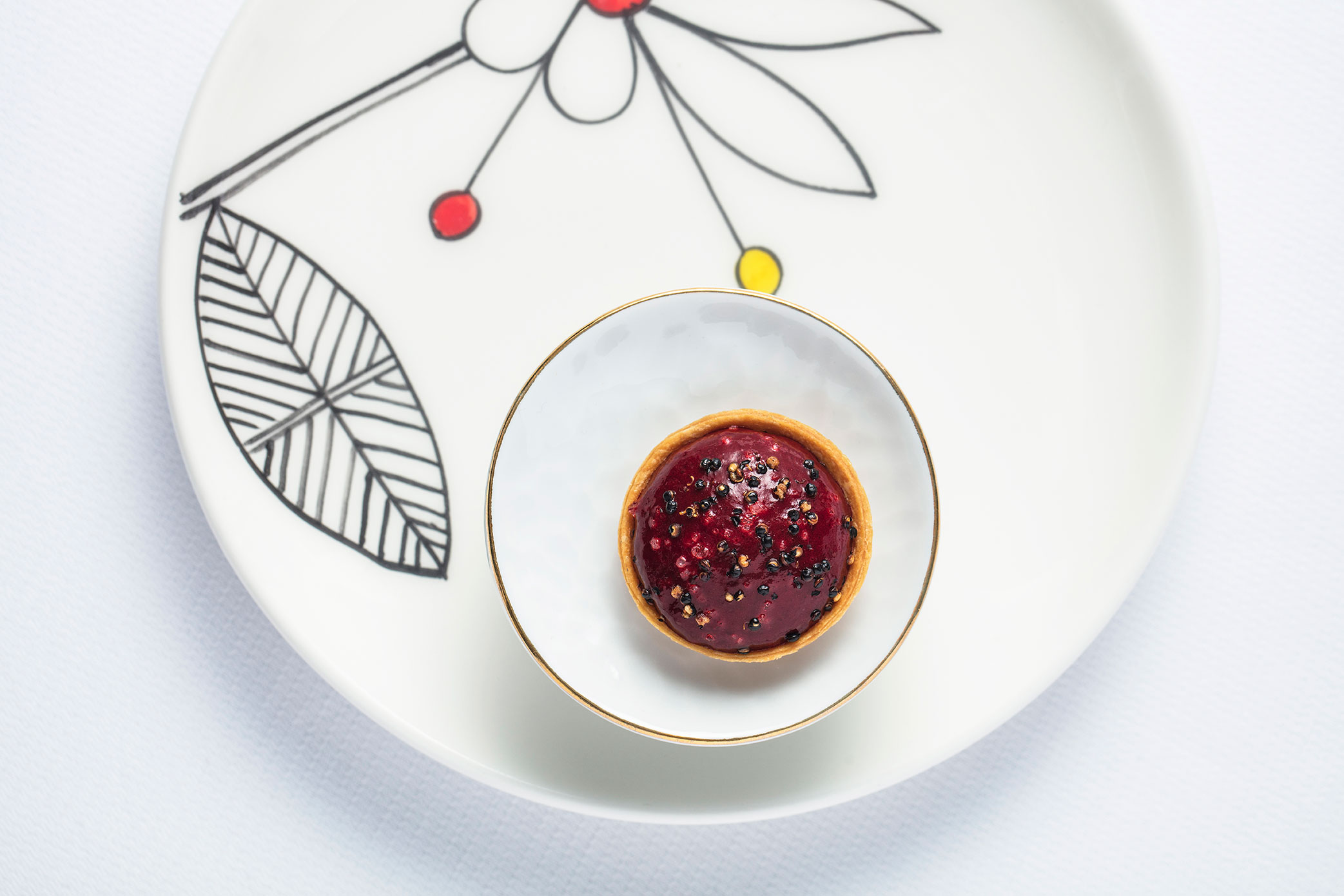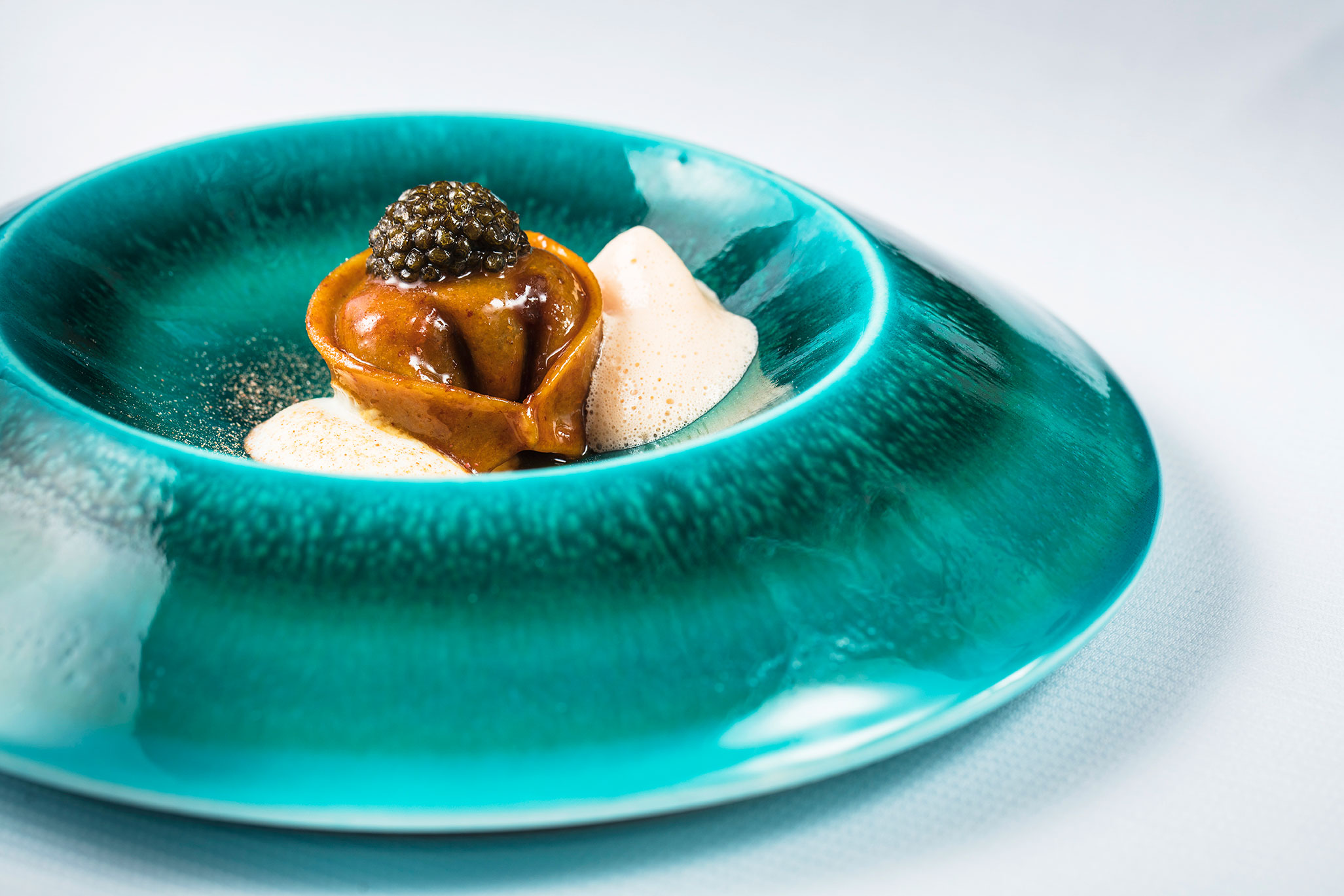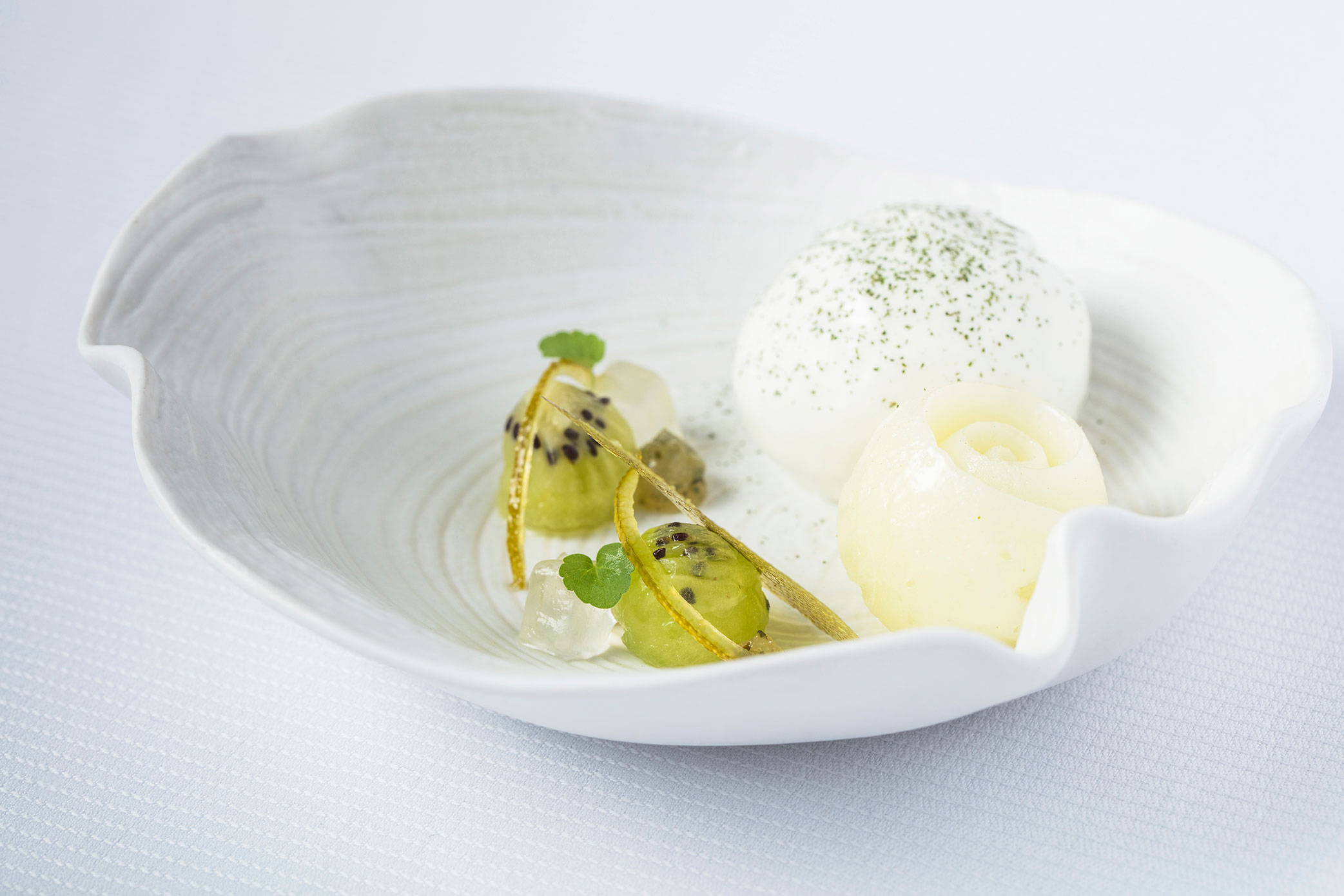 Aurélien Véquaud is the Chef of the Michelin starred restaurant La Passagère.
Before joining the Hotel Belles Rives, he used to be Executive Sous-Chef at La Vague d'Or in Saint Tropez (Residence de La Pinède - 3 Michelin Stars, Chef Arnaud Donckele) first and, secondly, Executive Sous-Chef at La Réserve De Beaulieu in Beaulieu-sur-Mer (1 Michelin Star, Chef Yannick Franques, Meilleur Ouvrier de France). Aurélien is proud of his position and looks forward to present his culinary creations, where he likes to honor the finest Mediterranean products.

The restaurant's dessert menu will still include a sugar blown dish called the "pearl in blown sugar shell," the signature dessert from Pastry Chef Steve Moracchini.
Wednesday to Sunday, 07:30pm to 09:30pm
Discover our menu HERE
Annual closure from 30/10/2023 - Opening April 2024

Reservations : +33 4 97 21 75 59 - lapassagere@bellesrives.com

Dogs are not allowed at the gourmet restaurant