Home
Incoming Events
Beauty Corner Valmont
Beauty Corner Valmont
A new wellness benefit at the Hotel Belles Rives, the ultimate beauty experience.

In addition to the massages available on the private Cabanas, the Belles Rives just opened a complete beauty corner facility.
The Hotel Belles Rives, the Art Deco jewel located on the gorgeous French Riviera, has been part of the legend of the Cap d'Antibes for over 30 years. With an exclusive waterfront location, this privately owned hotel welcomed the Fitzgerald family, and became a must see for all the lovers of the Côte d'Azur.
The Belles Rives chooses to celebrate its brand new beauty corner with the famous beauty brand Valmont®, a family company that perfectly reflects the spirit of the place. For over 30 years, Valmont has helped both women and men to control visible effects of time on the skin, with anti-aging treatments that are both efficient and long lasting.
Inheritors of the Swiss medical tradition, the brand draws incredible natural resources from its own land and within the most recent development of cellular cosmetics, in order to sublime women and men's beauty by offering a moment of harmony in a refined environment.
Elegant treatments are broadcasted in a place that breathes art and style, creating an intimate link between wellness and expertise.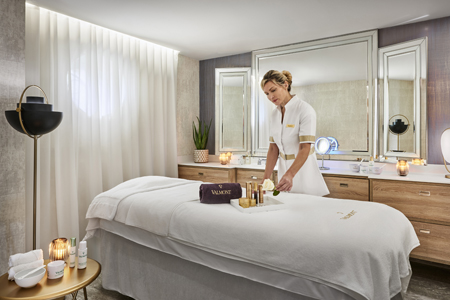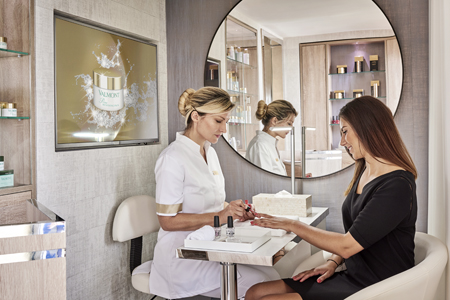 Open daily from 10am to 8pm from June to September
By reservation only from October to December
Contact: info@bellesrives.com